Our (wealthy) man in Havana
Though no longer frozen in time, Cuba hasn't completely thawed either. The Havana you think you know – the one filled with crumbling colonial structures and hot-pink and cherry-red Oldsmobiles – still thrives. But there is another Cuba to be discovered, one where next-generation restaurateurs and contemporary artists are challenging the status quo. "Right now, Cuba is on the cusp of change," says Collin Laverty, owner of Cuba-based tour company Cuba Educational Travel. "We're at an important and interesting moment in history where you can see and feel hints of what the future holds, but that raw beauty and strongly preserved culture remain." The truth is, Cuba is still not easy. But with the right connections and the right outlook, a trip to this long-restricted isle can be done – and done well.
The city of Havana

Living Cuban style

Getting Around – Land, Air and Sea
Yes, you can do Cuba in style. The country's infrastructure may still take years to evolve, but there are already plenty of ways to put together a five-star stay.
While international hotel brands scramble to open new properties, Havana's casa particulares – or exclusive-use rentals – are already offering next-level service and amenities. Cuba Educational Travel has the inside track on the city's best options, including Atlantic Penthouse North (US$1,000, S$1,400 per night), a four-bedroom apartment with a rooftop pool overlooking the Malecón.
Mass air travel to Cuba is far from perfect, with island airports grappling to accommodate the influx of new travellers. Avoid the immigration lines and inevitable lost luggage by flying private. Last year, the charter company Victor began offering flights between Havana and various U.S. cities on such aircraft as a Hawker 800 and a Learjet 45. Victor also works with local operators to deliver complete travel itineraries.
Cruise ships and yachts have quickly emerged as the no-fuss way to see Cuba. In March 2017, the French line Ponant will bring the 64-passenger sailing yacht Le Ponant to Cuba for 7- and 8-night itineraries visiting Havana and beyond. For a bespoke Cuban journey, charter the 196-ft yacht St. David, which features six staterooms, a fitness centre, and a crew of 14.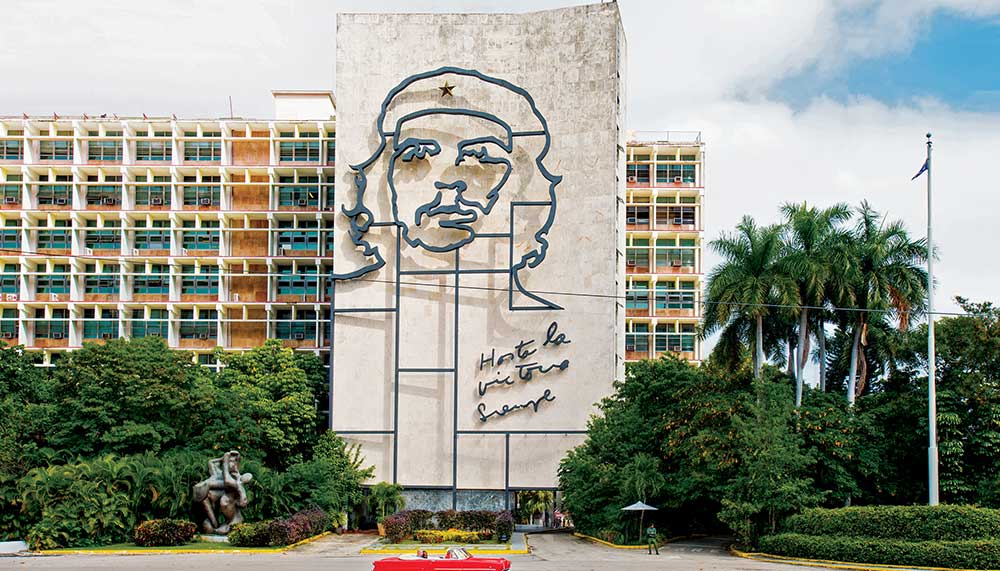 Art
Even during Cuba's darkest days, its vibrant art scene never dulled. Now international collectors are making a mad dash to claim works by the island's most coveted artists. Here, Cuban art expert and curator David Horta Pimentel shares his "go-for-it" list of local talent.
Pedro Pablo Oliva
"Oliva's craft is influenced as much by old masters like Chagall or Goya as by modern Cuban society. The Great Blackout – arguably his best-known masterpiece – is a Dantesque tableau that documents Cuban society during the last decade of the 20th century. Full of disillusion, uncertainty, and hope, it is one of the most precious paintings ever made on the island."
Lázaro Saavedra
"One of Cuba's most outstanding and respected living artists to come out of the New Cuban Art wave of the late '80s. One of his best-known works, Ideology Detector, which is part of the inventory at Havana's National Museum of Fine Arts, has been categorised – rather ironically – as 'red,' meaning that, in case of catastrophe, it would be a priority for the curators to protect."
Esterio Segura
"Segura is most famous for his iconoclastic immersion in Cuban politics, ideology, and religion. His use of everyday objects – from porcelain statuettes commonly found in Cuban homes to books and cars – references these issues in a humorous yet emotional way that is intellectually challenging and often downright critical."
Roberto Fabelo
"Fabelo blends romantic energy and allusions to contemporary Cuban life in his symbolic drawings and paintings. He became aware of the isolated and unspoiled appeal of Cuban art earlier than most artists, and that understanding of our country's unique standing has helped turn him into one of the hottest national artists for both the press and the collector's market."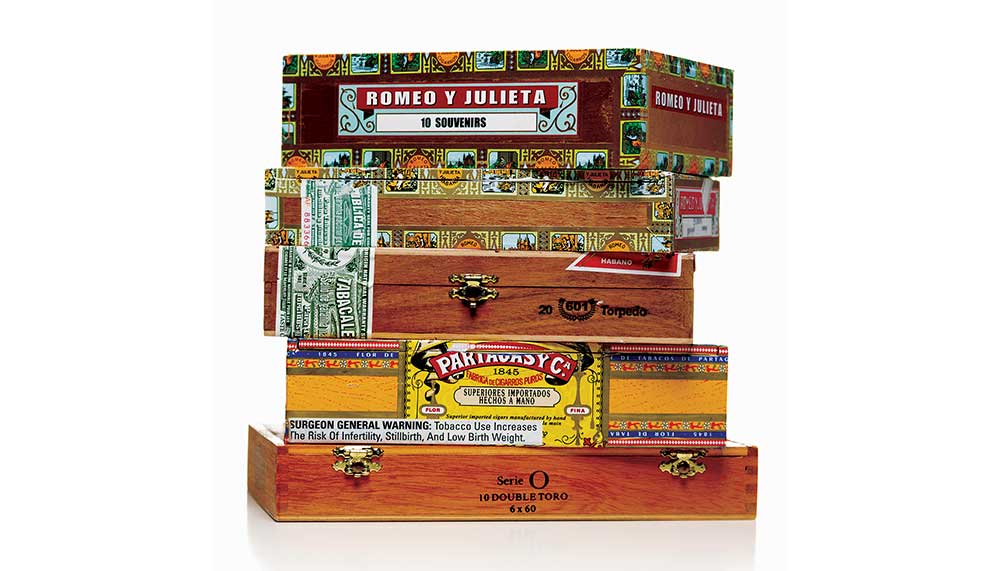 Cigars
There are many ways to end up with an unsavoury stogie in Havana, but only a few legitimate avenues for obtaining the real deal. Rule No. 1: Skip the black market. "The Cuban government owns and controls every aspect of cigar production and distribution," says Cuba Educational Travel's Laverty. "There are no private growers, producers, or sellers. There are no sales or discounts." To assure that you're getting an authentic smoke, head to certified cigar boutiques at government-run hotels like the Meliá Cohiba and Iberostar Parque Central. Or drop in at the shop at El Aljibe restaurant, where the cigar sommelier, Leticia Cabrera Alonso, is one of Havana's leading experts. (She can even identify the brand of a cigar blindfolded.) Wherever you go, look for the telltale sign of a true Cuban – the government's hologram seal – on the box.
Food
Michelin stars aren't yet lighting up the Cuban culinary scene, but that doesn't mean you can't find a good meal in Havana. Thanks to a new wave of private restaurants – known as paladares – the city has become an incubator for ingenuity, cultivating a next-generation national cuisine that goes beyond rice and beans. In the upscale neighbourhood of Vedado, Atelier offers a rotating menu that includes such favourites as rum-drizzled octopus and crispy malanga fritters. Nearby, El Cocinero draws a hip crowd with its lively rooftop bar, international menu, and close proximity to the city's Fábrica de Arte Cubano cultural centre. And there's always a line out the door for a table at La Guarida, the Old Havana darling where the late Cuban director Tomás Gutiérrez Alea's Strawberry and Chocolate was filmed in 1993. Today, the paladar serves the city's best lobster ceviche and daiquiris.
---
Cuba by the numbers
2.1 million
Havana's population - roughly one-fifth of the country's total
55
Approximate number of public Wi-Fi hot spots in Havana
1:1
Approximate conversion rate of the Cuban convertible peso to the US dollar