golden words

Is there anything a 3D printer can't do? We've previously written about the 3D-printed Airbus motorcycle, Dasher Hinckley yacht and Officine Panerai watches. And, as we're discovering, the art of writing too, has been given the midas touch of 3D printing.
As Montblanc and David Oscarson, among others, have proven, there is a dedicated market to creating beautiful pens to grace the desk of a discriminating individual. Dutch designer Rein van der Mast certainly believes so, creating the Spica Virginis – the world's first 3D printed gold pen.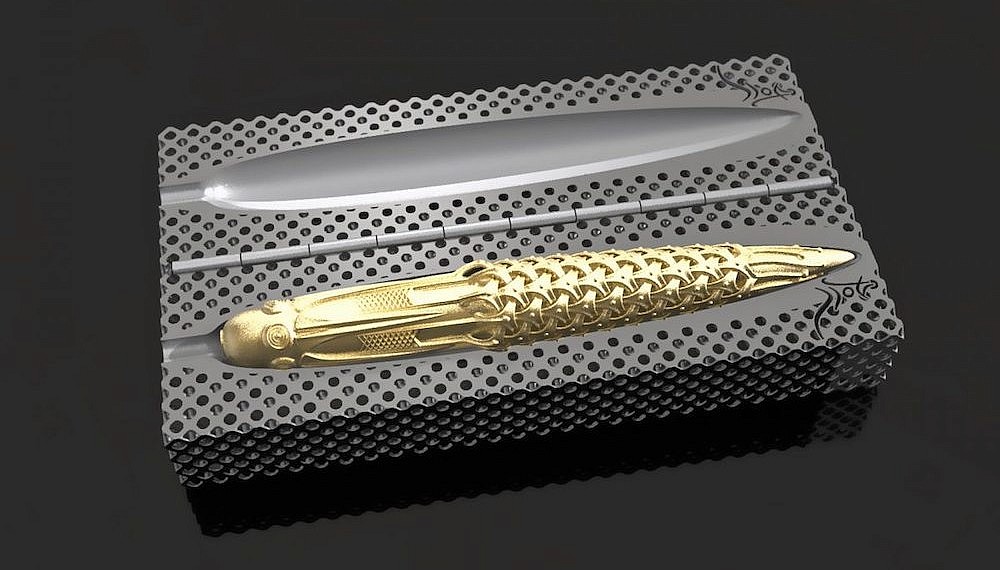 Named after the brightest star in the constellation Virgo (known as the virgin's spikelet), the latest 3D printing technology was used to create this fountain pen.
Crafted in solid 18k yellow or white gold, Pjotr Pens' Spica Virginis is designed to resemble an ear of grain – the traditional European symbol of abundance.
The pen (€14,320, S$23,000), comes with a set of 3D printed nibs as well. There is also a titanium version with a wear-resistant 24k gold layer (€4,960, S$8,062), and a simple titanium version (€2,490, $4,047) as well.
Just think of it as the perfect instrument to sign your new multi-million contract with.
---